Steve Williams Net Worth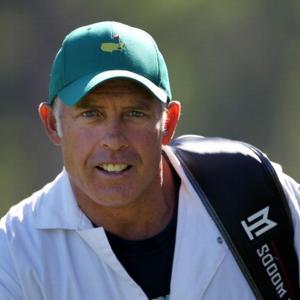 | | |
| --- | --- |
| Net Worth: | $20 Million |
| Salary: | 15% of winnings |
| Date of Birth: | Nov 29, 1963 (58 years old) |
| Profession: | Caddie |
| Nationality: | New Zealander |
What is Steve Williams' net worth?
Steve Williams is a New Zealand-born professional golf caddy who has a net worth of $20 million. Steve Williams earned his net worth as the caddie for many professional golfers, most notably Tiger Woods.
Steve carried Tiger's clubs from 1999 – to 2011, a period where Tiger was consistently the top-ranked and highest-earning golfer in the world. During his career, Steve also carried clubs for Adam Scott, Peter Thomson, and Jason Day.
Biography
Steve Williams Salary
Tiger Woods Earnings
Biography
Steve Williams Net Worth
He was born in Wellington, New Zealand on December 29, 1963. He began caddying at the age of 6 and by the age of 10 was caddying 36 holes on both Saturday and Sunday. During the week he would practice golf but eventually found that he enjoyed caddying more than playing.
Steve caddied for Greg Norman from 1982 to 1989. He then caddied for Raymond Floyd from 1989 to 1999.
Steve was hired by Tiger Woods during the 1999 golf season. Tiger and Steve would go on to work together from 1999 to 2011. During a period when Tiger was injured, Steve caddied for some other golfers. Tiger had reportedly given his blessing at first but then changed his mind.
Tiger informed Steve that he was going in a new direction on July 20, 2011. Steve would later reveal that the two would never speak again (as of this writing).
Steve immediately went to work for Adam Scott. He worked for Adam through 2017.
In 2017 he caddied for Danielle Kang.
In recent years he has worked with Jason Day.
Steve Williams Salary
Most caddies earn a standard salary of 5% of whatever the pro makes in tournament play plus a weekly salary. During his time with Tiger, Steve Williams earned 15% of Tiger's tournament prizes.
During most of Tiger's years, Steve Williams earned significantly more money than most of the professional tournament players. In 2007 he earned $1.4 million in commission alone which would put him in the top 75 PGA earners for the year. Williams also earned money through endorsements, and gifts from Tiger.
Tiger Woods Earnings
During his time caddying for Tiger Woods, Steve earned at least $12 million in bonuses and salary alone. Tiger also reportedly gave Steve 10 vehicles that were won at tournaments.
Steve Williams Net Worth
Steve Williams is a professional golfer from New Zealand who has a net worth of $30 million. Steve started playing golf when he was just five years old, and he turned professional at the age of 21.
He has won more than 100 tournaments in his career, including two majors: the PGA Championship in 1991 and the Masters' Tournament in 1994. In addition to his impressive golfing career, Williams is also known for his colorful personality and outspoken views on many subjects, including politics.
Williams was born on March 7, 1961, in Auckland, New Zealand. He got his start in golf at an early age; as a toddler, he would climb up onto the green at the local course where his father worked as a caddie master and swing away at imaginary balls with an old club that had been discarded by another player.
His father later bought him some real clubs so that he could practice properly—and it paid off: Williams became one of New Zealand's top young players before moving to Australia at age 16 to play professionally there for a few years before returning home again.
Steve Williams Net Worth
Steve Williams is a former professional tennis player who retired in 2003. He is currently the coach of Serena Williams, who is a world-famous tennis player.
He has also coached other tennis players such as Caroline Wozniacki, Ana Ivanovic, and Caroline Garcia. He has won many prestigious titles including the US Open, which he won in 1990 and 1991. He also won the Australian Open twice (1988 and 1991). In 1988, he was ranked number one in the world for men's singles for six weeks. His career prize money stands at $6,080,000.
Williams was born on January 17th, 1964 in Brisbane Australia. He started playing tennis when he was four years old after watching his father play at home. His family moved to California when he was nine years old where he continued playing tennis and won several junior tournaments including Wimbledon Junior Champion (1982).
The same year he made his Davis Cup debut against South Africa winning 3-2. He went on to represent Australia in Davis Cup from 1982 to 1991 with a record of 29 wins from 41 matches played (71%).
Steve Williams Net Worth
Steve Williams is a radio and television personality, best known for his work on the radio station WLS in Chicago, Illinois. He has been the co-host of The Big Show with Steve Dahl and Garry Meier since 1985 and has been the official mascot of the Chicago Bears since 1995.
Williams was born on November 3rd, 1961 in South Bend, Indiana, and grew up in Naperville. He graduated from Naperville Central High School in 1979 before attending Northern Illinois University where he graduated with a degree in Journalism three years later.
Steve Williams Net Worth
After graduating college he began working as an intern at WGN Radio in Chicago while also hosting an overnight show on WLUP-FM (97.9). In 1984 he became part of their morning show before moving over to WLS (890) in 1985 where he began co-hosting The Big Show with Dahl and Meier.
Steve Williams is a former professional golfer who has won two major championships, both at The Masters. He had a career total of eight wins on the PGA Tour and three more wins on the European Tour. His net worth is $50 million.
Williams was born in South Africa in 1953 but moved to New Zealand at age 11. He played amateur golf there before turning pro in 1977 after winning the New Zealand Open.
Williams' first win came in 1985 at The Players Championship, where he held off Tom Watson by one stroke. In 1986, he won his second major championship when he defeated Fred Couples by two strokes at The Masters.
In 1993, Williams won his third major when he took home The Open Championship title over Greg Norman by four strokes. That same year, he also won The Tour Championship and became No. 1 in the world rankings for the first time in his career—a position he held for five weeks before falling back down to No. 2 again behind Nick Price (#3).
In 1994 and 1995 (when Tiger Woods first appeared on tour), Williams finished second each time behind him both years with totals of seven wins each year (including back-to-back titles at The Memorial Tournament).
Steve Williams is the founder of [company name] and has a net worth of $5 billion.
Williams was born in 1956 in Ventura, California. He received his bachelor's degree from the University of California at Berkeley and his MBA from Harvard Business School.
After graduating, Williams worked as an investment banker for Merrill Lynch & Co., where he specialized in financing new businesses. In 1989, he left Merrill to join McDonald's Corp., where he led the company's turnaround efforts during a difficult period for fast food chains.
In 1993, Williams started the private equity firm Clayton Dubilier & Rice (CD&R). He served as managing partner until 2007 when he left CD&R to start another private equity firm called Sand Hill Group with three other partners.