Johnny Damon's Net Worth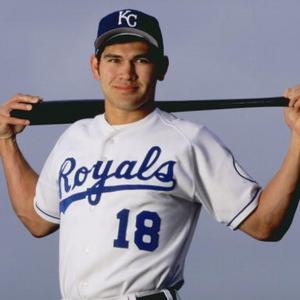 Johnny Damon
| | |
| --- | --- |
| Net Worth: | $40 Million |
| Date of Birth: | Nov 5, 1973 (48 years old) |
| Gender: | Male |
| Height: | 6 ft 1 in (1.8796 m) |
| Profession: | Baseball player, Actor |
| Nationality: | United States of America |
Johnny Damon's net worth and salary: Johnny Damon is an American professional baseball player who has a net worth of $40 million dollars. During his career, Johnny Damon earned $110 million in salary alone before taxes. He earned an additional $10 million from endorsements, again before taxes and various other fees. He played for seven MBL teams over the course of his career, remaining active at the professional level from 1995 to 2012.
Johnny Damon's Net Worth
Early Life: Damon was born on November 5, 1973, at Fort Riley, a U.S. Army post in Kansas, as his father, Jimmy Damon, was an Army staff sergeant. His mother, Yome, is from Thailand originally and met Jimmy while he was stationed in Thailand. During the early years of his life, Damon moved frequently due to his father's job and lived in Japan and Germany before settling in Orlando, Florida just before Damon began school.
Damon struggled with a stutter throughout much of his childhood and attended speech therapy. He started playing baseball in little league and continued playing at Walker Junior High before attending Dr. Phillips High School as a senior.  There, he has rated the top high school prospect by Baseball America in the country in 1992. The same year he was also named the Florida Gatorade Payer of the Year and was named to USA Today's High School All-American team. Damon wasn't exclusively focused on baseball, however, also ran track and played football while in high school.
Professional Career: Damon was drafted by the Kansas City Royals in the 1992 draft, the 35th overall pick in the first round. However, he first started playing in the minor league with the Wichita Wranglers and didn't make his MLB debut with the Royals until 1995. He played for the Royals from 1995 to 2000, leading the American League during the 2000 season in runs and stolen bases.
In 2001, Damon was traded to the Oakland Athletics, where he spent one season before signing a four-year $31 million contract with the Boston Red Sox in late 2001. He led the American League in infield hits and helped the Red Sox win their first World Series championship since 1918 in the 2004 season. From 2002 through the 2005 seasons, Damon's time with the Red Sox was largely successful and He also became a fan favorite in Boston, as the fans selected him in the American League's All-Star Final Vote in 2002.
Johnny Damon's Net Worth
The Red Sox offered Damon a three-year contract following the conclusion of their previous four-year deal, but Damon instead chose to sign a four-year $52 million deal with the New York Yankees in 2005. This choice was heavily criticized by Red Sox fans, who saw the move as something of a betrayal considering Damon's self-professed loyalty to the city of Boston. However, Damon went on to have a successful career with the Yankees, helping the team defeat the Red Sox multiple times in the subsequent seasons and winning his second World Series as a New York Yankee in 2009.
Damon then entered free agency after the 2009 World Series win, as the Yankees refused to meet his contract demands of paying him at least $13 million per season, pursuant to his previous four-year deal. Because the Yankees ultimately signed other players instead, Damon signed a one-year contract for $8 million with the Detroit Tigers. With the Tigers, Damon recorded his 2,500th career hit.
Once again a free agent at the end of the 2010 season, Damon then signed a one-year $5.25 million deal with the Tampa Bay Rays. The following season, he signed a one-year minor league contract with the Cleveland Indians for a $1.25 million for the 2012 season. This proved to be the last season that Damon would play in an MLB game, as he entered free agency from 2013 to 2015 but did not receive an offers to play despite his willingness to do so. Damon finished his MLB career with 2,769 hits, earning him the 54th spot on the list of Major League Baseball career hit leaders.
Johnny Damon's Net Worth
Personal Life: Damon married his high school sweetheart, Angela Vannice, in 1992 at the age of 19. The couple had twins together in 1999 but later divorced in 2002. Two years later in 2004, Damon married Michelle Mangan. Damon and Mangan had six children together, including another set of twins. The couple lives together in Windermere, Florida.
Damon stays active with volunteer work through the Wounded Warrior Project, an organization that is dedicated to raising money and awareness for injured veterans. He has stated that his relationship with his father helped him develop a deep sense of appreciation for the military.
Damon was also vocal over his support for a then-presidential candidate, Donald Trump, during the 2016 American presidential election. He spoke at a Florida Donald Trump rally in 2016 and later served on a Trump-created council on sports, fitness, and nutrition. In February of 2021, Damon was arrested for driving while intoxicated in Windermere, Florida. Damon claimed that the arrest was related to his support of former President Trump.
In the years since finishing his MLB career, Damon has been in and out of the spotlight, competing in a number of reality shows. In 2014, he was a contestant on the 2015 season of Celebrity Apprentice.
He also competed in the 26th season of Dancing with the Stars, partnering with professional dancer, Emma Slater. However, he was eliminated during the first episode. In 2019, Damon also appeared on the 4th and 5th seasons of Below Deck Mediterranean along with his wife, as the couple appeared as guests on a charter yacht.