George Foreman's Net Worth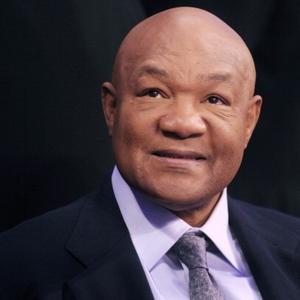 What is George Foreman's net worth?
George Foreman is a retired American boxer and highly successful entrepreneur who has a net worth of $300 million. A two-time World Heavyweight Boxing Champion, Olympic Gold Medalist, multimillionaire entrepreneur, and born-again Christian minister, George Foreman represents an amazing story of success and perseverance.
George Foreman has the net worth of a champ but you'd be surprised to learn how little of his fortune actually comes from boxing. In fact, after turning professional in 1969 and stacking up an impressive career of 76 wins out of 81 fights, by the 1980s Foreman had a relatively small net worth of $5 million at the peak of his boxing career. Fortunately, thanks to a very popular grill that bears his name, Foreman is a very wealthy man today. More details on this grill and George's royalties appear later in the article.
Early Life
Boxing Career
George Foreman Grill
Other Pursuits
Personal Life
Real Estate
Early Life
The name George Foreman means different things to different generations. Some folks will recall the young 24-year-old Texan who delivered a TKO to the undefeated Smokin' Joe Frazier in 1973. The same fighter whose first defeat was to Muhammad Ali in the 1974 Rumble in the Jungle.
The Rumble was a historic battle that took place in Zaire and became the subject of the Oscar-winning documentary When We Were Kings. If you are younger, George Foreman is probably better known as that jolly guy on TV who sells Meineke mufflers and the George Foreman Lean Mean Fat Reducing Grilling Machine.
George Foreman was born in Marshall, Texas on January 10, 1949. He grew up in Houston with six siblings. He was raised by J.D. Foreman, but his biological father was Leroy Moorehead. George explained in his autobiography that he was a troubled youth.
He dropped out of school at the age of fifteen and became a mugger. A year later, he wanted to change his life and convinced his mother to sign him up for Job Corps. He wanted his GED through Job Corps and trained to become a carpenter and bricklayer. He began training for boxing after a move to Pleasanton, California.
Boxing Career
Foreman started his boxing career out with a bang, winning a gold medal in the 1968 Mexico City Olympic Games in the boxing/heavyweight division. He defeated Jonas Cepulis, a 29-year-old veteran, 10 years older than Foreman, and with a 12-year career already under his belt.
Foreman walked around the ring carrying a US flag and bowing to the crowd after his victory. He has said that earning the gold medal was the achievement he was most proud of in his entire career.
Foreman turned pro in 1969, winning 13 fights that year, 11 of them total knockouts. In 1970, Foreman won all 12 of his bouts, and the next year, he won seven more fights by knockout. He continued his impressive winning streak until 1974 when he faced tougher opponents such as Ken Norton and Muhammad Ali.
George Foreman Net Worth
For his fight against Ali, he traveled to Zaire, and the match was being touted as The Rumble in the Jungle. Ali defeated Foreman and became the first boxer to knock him down. Unable to secure another victory, Foreman retired in 1977 after a devastating loss to Jimmy Young.
By now, Foreman was sitting pretty on a pile of money he had made from his historic matches. Unfortunately, by 1987 nearly all of that $5 million fortune from boxing was gone through bad investments and an overly extravagant lifestyle.
George was literally on the verge of total bankruptcy, in a recent interview he was quoted as saying; "It was that scary because you hear about people being homeless and I was only fractions, fractions from being homeless." So Foreman started boxing again, staging an impressive comeback that lasted into the late 1990s after he had also become a boxing commentator for HBO.
George Foreman officially retired for good in 1997, at the age of 48. His final record was 76 wins (68 knockouts) and just five losses. Foreman was inducted into the World Boxing Hall of Fame and International Boxing Hall of Fame. He has been ranked the eighth greatest heavyweight in history.
George Foreman Grill
Foreman stated, upon coming back from retirement in the 90s, that his success was owed to a healthier lifestyle and nutrition. In 1994, he was approached by Salton, Inc, which was looking for a spokesperson for its fat-reducing grill. Foreman obliged, and by 2009 the Grill had sold over 100 million units.
Foreman has never confirmed how much he has made from the endorsement, but we know that Salton paid him $138 million in 1999 for the right to use his name. Previous to that, he was being paid 40 percent of the profits on each grill sold, earning him roughly $4.5 million a month in payouts at its peak.
It is estimated that he has made over $200 million from the grill, substantially more than he earned as a boxer.
George Foreman's Net Worth
Other Pursuits
Foreman is a partner in the Panther Racing Indy Car team. He has authored five books and he still makes the occasional appearance on TV (guest on The 700 Club, judge on the American Inventor) and in film (cameo in Night at the Museum: Battle of the Smithsonian).
Personal Life
George and his wife Mary Joan have been married since 1985. He has a total of 12 children from his various relationships.
He had four previous marriages: Adrienna Calhoun from 1971–1974, Cynthia Lewis from 1977-1979, Sharon Goodson from 1981-1982, and Andrea Skeete from 1982-1985. All five of his sons are named George Edward Foreman and his daughters have George as a middle name (except for one daughter named Georgetta).
Foreman has insisted that all of his children obtain a college degree, but that hasn't stopped a few of them from hopping in the boxing ring, diploma in hand. George III is following in his father's boxing footsteps by recently winning his first professional boxing match.
Daughter Freeda had a brief career trading jabs, with a record of 4-1. Daughter Natalie has taken a different path and is an aspiring singer. While his brood is busy building careers of their own, papa George continues to find new ways to grow his empire.